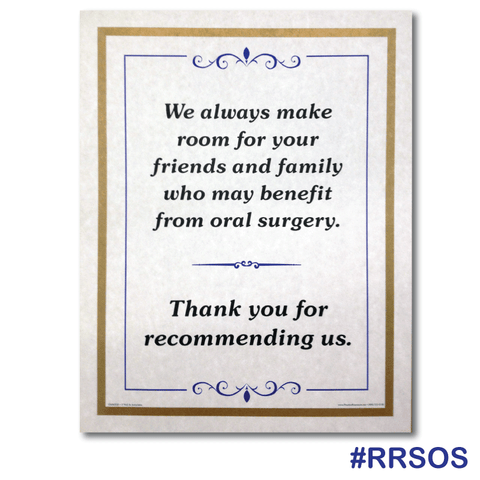 Oral Surgery Referrals Sign
Save $ 0.00

ea or less in quantity
---
---
These attractive parchment reception room signs help increase word-or-mouth referrals from your current patients. Often the best referrals come from current patients - they know you, trust you, and like you.
And, there is no need for custom framing with the standard 11" x 17" size!
Size/Description: 11" x 17", heavy parchment paper with blue and metallic gold ink border accents.
Note: Product comes unframed.  Easy and inexpensive to frame because of the sign's standard size.
Unit: Each Product ID: RRS-ORALSURGEON
We also recommend: